Established in 1938, Hock Tong Bee (Private) Limited has been family-owned and independent ever since. It is currently under the leadership of Mr Clinton Ang, the 3rd Ang generation. Having pioneered the wine industry in Asia, his father Mr Aloysius Ang (2nd generation) is now an eminent figure in history.

The name Hock Tong Bee was coined by its founder Mr Ang Soo Seng, and means "Prosperity together with Beauty" in the Hokkien dialect. 'Prosperity' stood for Mr Ang's firm vision for the business, while 'Beauty' was something that he had found in his beloved wife whom he met when he first came to Singapore.
Hock Tong Bee's humble beginnings traces back to the 1930s when it was just a little shop in Rochor Road . Starting as a trader and wholesaler of almost every possible produce ranging from rice to alcohol, Hock Tong Bee grew to become one of the largest wholesalers in Singapore . Adversity struck in the late 1950s during the time of the Indonesian riots where all Chinese shops in Indonesia were looted, resulting in unfulfilled payments to Hock Tong Bee for goods imported. However, even at the brink of bankruptcy, Mr Ang was able to pull the business through tough times. In 1952 however, he suffered from a heart attack and passed away.

The turning point in the history of Hock Tong Bee came about when Mr Aloysius Ang (2nd generation) took over the business and started looking for new opportunities. His chance meeting with a famous wine producer from Bordeaux led him to shift the business from general wholesaling to a more focused one involving wines and spirits.
His 2nd stroke in 1997 led him to ponder about business succession. Even though he wanted all 3 of his sons to be involved in the family business, his eldest son had little interest. Norman, his second son however, decided to leave his career in the finance sector to join Hock Tong Bee on account of his father's ill health. Out of 3 sons, his youngest son Clinton was his clear choice in mind to see the business through the 3rd generation. After Clinton was approached by his father to join the business, he pored through numerous books and did considerable research on family businesses. After much thought and preparation, 1997 was the year that Clinton Ang, our current Managing Director joined Hock Tong Bee.

Clinton Ang started from the bottom up, beginning as a sales and marketing executive under the leadership of his aunt, the sales and marketing director at that time. Clinton was given the challenging task of handling 200 outlets which had either ceased business with the company, or had been offended in some way or another. Despite many periods of strong discouragement, his determination and resilience resulted in him turning those 200 outlets into Hock Tong Bee's best outlets.
During his early days in the company, Clinton made intentional efforts to learn and gain experience from both his aunt and father. He was soon promoted to Business Development Manager in 2001 and has since worked his way up to become Managing Director today.
His brother Norman Ang started out in Hock Tong Bee by moving gradually through the various departments in the company before settling down as the Executive director in charge of the warehousing, Logistics and Finance arm of the company. Their father, Mr Aloysius Ang passed on in the year 2003.
Today
Today, Hock Tong Bee (Private) Limited is no longer just a traditional family-owned business but a dynamic one with corporate strategies and developments in place, making it one of the oldest and largest independent wine and spirit companies in Singapore and an increasingly significant regional player.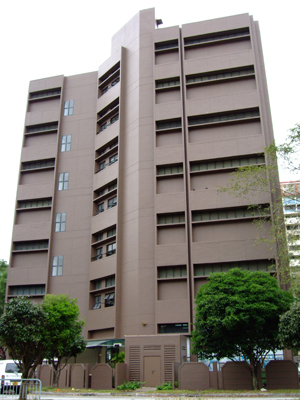 In May, 2006, Hock Tong Bee (Private) Limited moved into our seven-storey new building that houses our office as well as our bonded & duty-paid warehouses, wine storage facilities and wholesale showroom to serve the Asia-Pacific region.
Our committed and passionate partners in various parts of Asia have allowed us to effectively bring the best of beverages to consumers all over Asia-Pacific, keeping in line with our vision of becoming the regional one-step solution for all products related to wines and spirits.
Flying the Family Flag and Beyond
2013, CornerStone Wines will celebrate its 75th Jubilee Diamond Anniversary. It will remain committed to its vision of becoming the region's one-stop solution for all wines and spirits products. That is to say, CornerStone Wines well still be aiming higher with its current well-positioned. It is important to embrace to the challenges that come along with it and CornerStone Wines will continue to do the necessary to adapt to change and evolve.
Already in 22 countries including Thailand, China and Maldives, CornerStone Wines is looking into its expansion beyond to the rest of the East Asia, Middle East and Australia and Oceania.
CornerStone Wines is definitely confident to conquer the region, and take the brand global.